BA Blast Newsletter
PTA Meeting, November 18 , 3:00 pm via Zoom
Thanksgiving Vacation, November 23-27
Return to Campus Procedure Meeting for Parents, December 2, 6:30 pm
Dear Brittan Acres Families, 
Thank you so much for your support during the beginning of this unusual and challenging school year.  I want to take a moment to acknowledge your commitment and dedication and the time you are investing during Distance Learning.  Your contributions last year to the nonprofit San Carlos Education Foundation are being put to work this year in many ways at Brittan Acres, and have provided tools and training to address the current moment.   
Grants made by SCEF from your donations will help Brittan Acres acquire computing devices for students and supplement technology support staff, allow us to continue to maintain smaller class sizes (in grades K-3), provide social emotional support programs including counseling to our students, sustain whole-child programs in music and P.E. and fund a Brittan Acres Principal Flex fund so I can invest in school site needs.  In addition, because of the out-pouring of support last spring, SCEF is providing funds for classroom air purifiers, additional PPE, teacher professional development in distance learning and training in equity and social justice.  Our San Carlos public schools maintain a high-quality education because of your investment of time and financial support.
Wednesday November 18th is SCEF day. We encourage students to wear GREEN for their Wednesday Zoom meetings and check out all the fun and educational activities SCEF has planned for the week.
If you haven't already done so, I hope you will consider making a donation to SCEF.  Support from parents like you is critical to help sustain and enhance the education we provide to our students.  To make a donation, click here for a flyer with additional information, or please visit scefkids.org.
Suzanne Fast
Principal
On Thursday, this survey was sent out to families. If you haven't already, please take a few moments to take the survey as this will help us determine each family's plan on returning as well as get a pulse on how distance learning has been going thus far. Connections families do not need to take this survey.
To help you to answer the survey questions to the best of your ability, we've outlined below what to expect for each phase of returning to school. 
Phase 1 - All staff returning to school sites on Nov. 16. 
 Phase 2 - Urgent Learners start Nov. 30 (invitations will be sent out to families by Nov. 16). Not all students will be returning to school sites during this time. Teachers are working collaboratively with principals to determine our highest-needs students and will be providing additional instruction for them a few afternoons a week. 
 Phase 3 (Dec.) - Every student will have the opportunity to come to school for one afternoon between Dec. 7-17 for an intro and an activity. On Friday, December 4th, students will have an asynchronous day as teachers will be using this time to plan and prepare for this phase. 
 Phase 3 (Jan.) - All students will be divided into two cohort groups A/B for two-afternoon sessions per week. The afternoon in-person sessions are optional for families.  Distance Learning will continue in the morning with  in-person activities in the afternoons. Since core instruction will be taking place in the morning with all students, there will not be asynchronous work provided in the afternoons for the "B" cohorts (the students not on campus). 
 A tremendous amount of work has been done to ensure the safety of our students and staff while on campus, and our gratitude for your adherence to our protocols is immeasurable. We ask that each Brittan Acres family follow the CDE's guidelines for Thanksgiving Celebrations and limit gatherings to those within your own household. This will go a long way in easing the minds of our teachers and other families as they return to in-person school.  As always, we are better when we work together and we thank you in advance for your cooperation and support. 
Please save the date for December 2nd at 6:30 pm for an evening presentation that will provide you with additional information about our planned return to campus procedures.
PTA Meeting: Wednesday November 18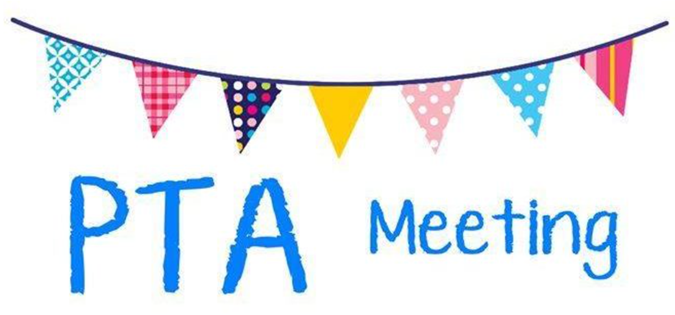 Please join us for our upcoming PTA meeting this Wednesday, November 18 at 3:00pm via Zoom. All parents and teachers are invited to join this meeting to hear updates from Principal Fast and from the PTA. The agenda can be previewed here.
Please see the zoom link in your email Blast sent at 7:00pm on 11/15/20
The Holiday Boutique: Sneak Peek!
Did you mark your calendars yet? Our Holiday Boutique online store is coming soon- Friday, December 4 thru Sunday, December 6th. We have made limited quantities, so be sure to shop early! Want a sneak peek of the large selection of affordable gifts for our students to chose from?
Check out our sneak peek lookbook featuring the majority of our offering; perfect for our youngest students to shop like a catalog and circle what interests them most. All store proceeds go to our BA PTA.
Questions: baholidayboutique@gmail.com
Inclusion Counts Parent Listening Sessions - Nov 17
Inclusion Counts Parent Listening Sessions - Nov 17 The San Carlos Elementary School District is partnering with Inclusion Counts to assess our current state of diversity, equity and racial-justice. In order to ensure our priorities, goals and actions related to anti-racism in our community are reflective of our diverse community voices, we're taking time to hear from members of our community - staff, students and families.
On Tuesday, November 17 we invite parents to participate in a Community Listening Session/ Group Interview with our consultants at Inclusion Counts. During this session, you will be asked to share about your experience at San Carlos Elementary School District - and, if applicable, how you/ your family has been affected by racism, bias or intolerance.
More information and session times can be found here.
SCEF Day Our fall SCEF Day is this Wednesday, November 18 and represents the beginning of SCEF's annual fundraising campaign. We encourage everyone to celebrate SCEF day by wearing GREEN on their Wednesday school Zoom meetings! Bring the fun to your SCEF Day Zoom calls by downloading and coloring your own SCEF moustache and using this festive SCEF Virtual Background. Share the love on social media and decorate at home with SCEF Coloring Sheets or some fun sidewalk chalk art! Be sure to share your creativity online with the hashtag #SCEFday!
Check out these and more fun and educational activities SCEF has planned for the week. This flyer is a summary of our robust planning for both fundraising and grant-making for the 2020-21 school year.
Holiday Cooking Camp with Caroline & Paloma! 
Let your kids cook for YOU! Sign-up your kids to cook 3 weeknight dinners AND prepare 3 side dishes for your Thanksgiving meal! Side dishes include Cranberry Relish (Monday), Butternut Squash Soup (Tuesday), and Pumpkin Pie (Wednesday). Recipes for weeknight dinners and side dishes are provided a week in advance with links to Instacart so you can shop quickly and easily for any missing ingredients! Class includes Digital Cookbook with all the recipes for you to print at home in advance of the classes.
Mon-Wed, Nov 23-25, 4:30-6:30pm
Ages 6-18 
$125 ticket price counts toward your annual SCEF giving!
Honey Bear Christmas Trees
Honey Bear Trees is again coming to our area this Christmas season and offering SCEF a donation for every tree purchased when you mention SCEF. There is more information available here.
Healthy Cities Tutoring is Recruiting Volunteers – Reach a child. Touch a Family. Build a Community - Nov 17
Join our community of volunteers who range in age from 14-96 and provide one-on-one tutoring and mentoring to students for 30-45 minutes per week to improve their academic performance, engagement in learning, and self-esteem. This year with distance learning we are seeking volunteers willing to be trained in tutoring a student remotely once a week. We expect the need to grow this year and hope you or someone you know will get involved in this rewarding volunteer experience.
If you are interested in learning more, please mark your calendar for our annual new tutor orientation & training which will be held via Zoom on Tuesday, November 17 at 7:00-8:15pm - RSVP here.
For more information to become a Healthy Cities tutor, visit healthycitiestutoring.org and click VOLUNTEER to complete the online application or email info@healthycitiestutoring.org
Parent Education Event - Nov 16
The new podcast discussion series starts this week. Watch the podcasts and RSVP before attending each session. Check out the full schedule of parent education events.
San Carlos Housing 2040 Workshop - Nov 30
Those of us living in the Bay Area are well aware of the cost of housing. As the cost of housing has risen throughout the Bay Area, increasing numbers of people are finding it difficult to pay rent or make monthly mortgage payments. San Carlos is not immune to the crisis and has experienced an unprecedented surge in the growth of home prices and rental rates. San Carlos is committed to addressing the housing needs of everyone in our community to ensure that the City is more inclusive for people of all incomes, and having more housing choices that suit all stages of life.
To address the underpinnings of these housing challenges, the City is embarking on updating the Housing Element, which is a policy document that will guide housing decisions for the next 8 years. The City is inviting all community members to come together virtually and have a meaningful exchange, share ideas, and express concerns.
Register at https://sancarlos2040.eventbrite.com for the virtual workshop scheduled for November 30 from 6:30 - 8:30 pm. The Eventbrite link will have more information on how to participate.
San Carlos Youth Advisory Interested in a San Carlos Skate Park?
Members of the San Carlos Youth Advisory Council are looking into the possibility of creating a skate park in San Carlos. Right now, we are focusing on a pilot project, which we will observe over a 6-month period. We would love to get your opinion on the matter. If you or anyone you know is interested in seeing this project come to life, please fill out our survey form.
San Carlos United Soccer Tryouts
San Carlos United is holding tryouts for boys & girls born in 2003-2014 San Carlos United is delighted to announce that all existing teams will be holding open practices as tryouts this fall for boys & girls born between 2003 - 2014. Additionally, we will be holding tryouts to form our new boys & girls 2013-14 teams. Please register online - http://www.sancarlosunited.org and you will be contacted by the respective age group regarding a tryout. **These tryouts are intended for those NOT currently playing competitive soccer. We look forward to seeing you at the San Carlos United tryouts!
Want to have your information included in an upcoming issue of Blast?  Submit it here.
Past BA Blast Communication: